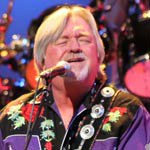 BRIAN COOPER – Bass Guitar/Lead Vocals
One of the founding members of the band, Brian (along with T.K.) was responsible for shaping the group's distinctive vocal sound. Brian sang lead on several of the band's biggest hits including "I'll Know Her When I See Her" as well as handling the lead vocals on most of the band's recently released material from In From The Cold, Southbound and Radio Silence. Brian, along with his brother, are also involved in several charities especially Ringside for Youth, an annual Ottawa event that has raised over three million dollars for local children. In 2019 the brothers were presented with the Mayor's City Builder Award for their contribution to the community.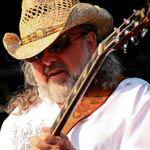 DICK COOPER – Guitar
Dick Cooper wrote most of the songs on the Cooper Brothers early albums including several singles that were charted on the Billboard Top 100 including "The Dream Never Dies", "Rock and Roll Cowboys" and "I'll Know Her When I See Her". When the band went their separate ways in the 80's Dick continued to write… venturing into television (You Can't Do That on Television, Denim Blues) and video games. Dick spent 10 years as Creative director at Artech Studios penning numerous best-selling titles and working with the likes of John Cleese and Whoopi Goldberg. Dick also published a well received novel, Jukebox (General Store Publishing). When the Cooper Brothers reunited, Dick wrote all the songs on the Cooper Brothers' 2010 release In From The Cold as well as Southbound (2013) and Radio Silence (2017). Dick teaches song writing and performance at Algonquin College in Ottawa.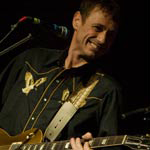 DARWIN DEMERS – Guitar/Vocals
Born in Pembroke Ontario, Darwin grew up playing with a variety of popular Ottawa Valley bands such Metagenesis, Peru, Shake The Ghost, and The Paperboys. He has also worked with Mercury Recording artist The Barstool Prophets, while owning and running a successful music store, Retrotown Music. Besides sharing the stage with the likes of Jerry Doucette, Rick Emmitt, and the legendary Ronnie Hawkins, Dar has also landed studio gigs with the likes of One To One and Alanis Morissette. He has remained a mainstay with the Cooper Brothers since the band reunited in 2007 while dabbling in other various musical interests.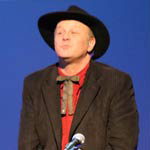 JOHN STEELE – Pedal Steel/Banjo/Keyboards
Multi instrumentalist, who plays pedal steel, banjo, keyboards and fiddle John is an awesome addition to the Cooper Brothers sound both in the studio and on stage. John hails from Renfrew, Ontario and has been a staple of the both the country music scene in the Ottawa Valley for many years as well as the jazz scene in Ottawa. When he's not playing with the Cooper Brothers he heads up a band called the Telegrams who play Texas swing and Honky Tonk.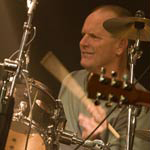 ROB HOLTZ – Drums
Rob has been the drummer with the brothers for the last thirty-five years. An Ottawa native, Rob had previously played with several local acts including Floyd Bell and Hammer and Avalon. As a lover of all things Barbeque, Rob can be found – away from the band – creating new flavours for his BBQ spice business or grading BBQ competitors as a certified BBQ judge.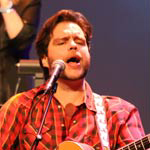 JEFF ROGERS – Keyboards/Acoustic Guitar/Sax/Vocals
Jeff Rogers is the youngster in the band and handles keyboards, sax, acoustic guitar and vocals. His personal influences include Stevie Wonder, B.B. King, Donny Hathaway and Ray Charles and his soulful voice is a rich addition to the band's overall sound. Jeff also has a solo career and after the release of his blues-inspired, self-titled debut album in 2007, Jeff appeared at numerous festivals opening for various acts including Taj Mahal, Colin Linden, Sonny Landreth, and The Downchild Blues Band.  In June of 2012, Jeff released his second full length album entitled "Let It Show", and has since opened for Norah Jones on the Main Stage of The Ottawa Bluesfest. Jeff is currently working on a new solo album with Dick Cooper.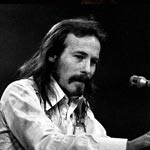 TERRY KING – Steel Guitar, Acoustic Guitar and Lead Vocals
Terry, or "T.K." as he was affectionately known, played in several local Ottawa bands including the Eyes of Dawn before teaming up with Dick and Brian to form the Cooper Brothers. Terry's three octave vocal range and searing steel guitar work was an integral part of the band's overall sound. As musicologist Ross Porter says on the Best Of liner notes, "To this day, whenever I listen to Terry King sing Old Angel Midnight I get a lump in my throat and my eyes swell." Terry passed in 1998 but will always be remembered by friends, family and fans alike as a true original. He is survived by his wife Helen, and daughters Sarah and Emma.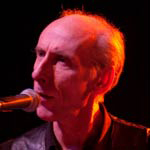 ED BIMM – Keyboards and Vocals
Ed was a professional musician for over forty years. Doing everything from rock to country, he worked out of Toronto, Los Angeles and Ottawa. Besides the Cooper Brothers, Ed has recorded with The 5 Man Electrical Band, Sneezy Waters, Wayne Ronstadt, Patricia Conroy and many others. Ed has also taught music, conducted church choirs and for many years has been the arranger/band leader for the annual Ottawa Valley Country Music Hall of Fame Awards. Ed passed in 2019 after a brief illness and is survived by two sons, Alexander and Eric.